Taco Tragedy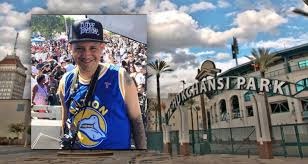 Nobody expects to die when eating tacos, but that's exactly what happened on August 15th. The man was identified as Dana Hutchings, 41, by the Fresno County Sheriff's department. He was competing in a taco eating contest for Taco Tuesday during a break in a Fresno Grizzlies game. The team's on-site medical staff and paramedics immediately attended to Hutchings after he collapsed. As a result, the competition concluded, however, the game went on as planned. Authorities stated that he died shortly after being rushed to Community Regional Medical Center in Fresno.
As a result of his death, The World Taco Eating Championship in Fresno was canceled by the Fresno Grizzlies. The Taco Truck Throwdown will continue as scheduled, according to Paul Braverman, a spokesman for the Fresno Grizzlies.
This isn't the first time a death has occurred during an eating competition. In 2017, a 20-year old college student died during a pancake eating contest at Sacred Heart University in Connecticut, and in 2018, a retired boxer died in a during a croissant eating contest in Argentina.