Blackface Once Again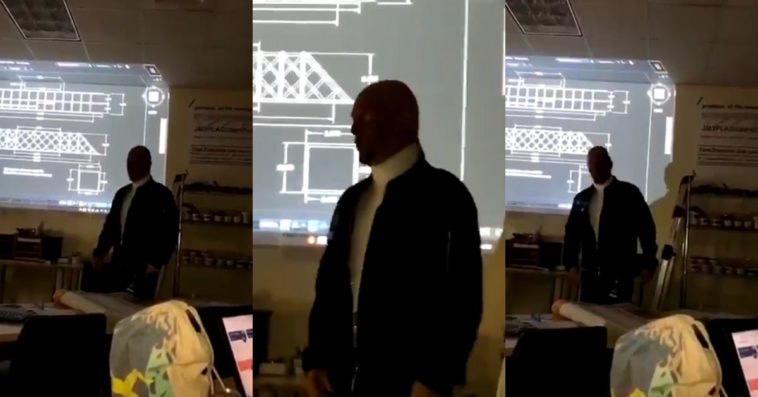 A Milpitas teacher was put on leave after videos surfaced of him in blackface. He was trying to imitate Grammy award winning artist Common. School officials are investigating the incident and condemned the teacher's actions, although they did not confirm the teacher's identity. 
          A statement from Milpitas Unified School District Board President Chris Norwood, called the act "inappropriate, unprofessional and insensitive." He also said he asked for an investigation of the teacher.  
        Milpitas Unified School District is home to over 10,000 students of diverse cultural, language and socioeconomic backgrounds. "We are surprised, disappointed with the action that has occurred", wrote Norwood in a statement. 
        The vid got so popular it "blew up" on twitter. The clip of the teacher was first shared by 16-year-old Karrington Kenney (@karrington_kk) on Twitter on Friday. "Sooooooooo… one of our WHITE teachers at mhs yesterday decided to paint his face so look like common the rapper yesterday," the user wrote.  
        Bullard High School has had its problems with high profile Blackface, too.  Social and Racial Justice teacher, Rick Clarke was disgusted when he heard about the incident. He said even though the perpetrator was an adult and teacher this time a lack of education on the subject appears to be the culprit.
      "Understanding history is something we haven't been doing in this country for a long time," Clarke said. "I don't think those people understand it's offensive because they're not educated on the act of blackface."
Earlier this year, four teachers and the principal at a school district in Palmdale were placed on paid administrative leave for posing for a picture with a noose. According to a television report the educators said they  were unaware of the racial  and historical significance of a noose. The mere sight of the rope can be extremely upsetting to many  African Americans because of slavery and Jim Crow.