Lebron Betrays Hong-Kong Protesters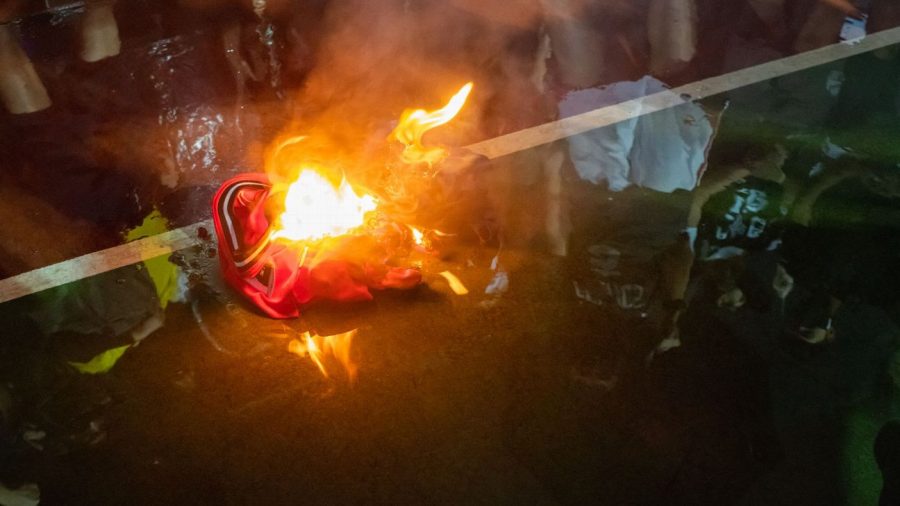 Daejon Hedrington and Nathaniel Williams
November 13, 2019
Lebron James has betrayed his social justice advocacy for money. He endorses Nike, and even has his own line of sneakers and apparel–much like Michael Jordan–all fabricated by Nike. This past year, Nike named its new state of the art Sport Research Lab at their headquarters in Beaverton, Oregon after James.
When James said, "for us in America" he really only meant for himself, referring to his partnership with Nike. Alluding to the Nike-controlled industry that is commonly known as basketball.
Nike is the official apparel company of the NBA, and is also referred to as the "social justice champion" by United States Vice President Mike Pence. Nike is the same company that stood behind Colin Kaepernick when every NFL team refused to give him a contract. Nike has cooperated with an oppressive Chinese government in exchange for cheap Chinese labor.
According to NBC, James' jersey was the top-selling jersey for the 2018- 2019 season. His current team, the Los Angeles Lakers, was the franchise with the most team merchandise sold in the same season. From Morey's tweet alone, James stands to lose millions of dollars.
As a fierce competitor, James does not want anything getting between him and his money. All it took was one tweet to jeopardize millions of dollars for James. You have to hand it to James: the cost of living in Los Angeles isn't cheap.
James stood for something (his money). Even if it meant losing everything–the respect of fans and social justice advocates in the United States. So now comes the question: is James really a social justice advocate?